No Results Found
The page you requested could not be found. Try refining your search, or use the navigation above to locate the post.
Riverside Bluff
6″ x ″ 10 gouache – sold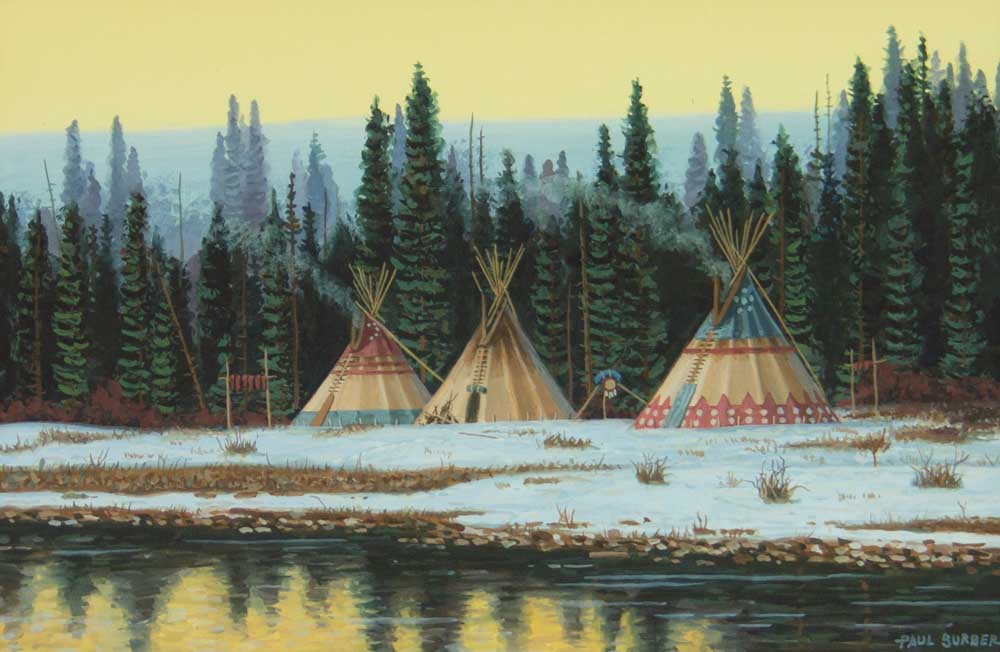 On the Water
6″ x 9″ – gouache – sold
About Paul Surber
Paul Surber was born in Redlands California in 1942. He is known for paintings of Native Americans and landscapes in oil, acrylic, and gouache. Much of his life has been spent living close to the sources of his inspiration, the Crow Indian Reservation in Montana and the Taos Pueblo in New Mexico.
As a child, Paul would spend his days roaming a local museum admiring the exhibits. When he was five years old, he attended a parade featuring traditional tribal clothing and was inspired by the colors and textures.
He was mentored by a German artist who taught him the discipline of painting from a good monochrome, a method Paul has used throughout his career. In order to develop his compositions, he would travel along areas where tribes historically traversed and photograph the landscapes he painted. Later on in his career, his subject matter transitioned into portraiture more so than landscape. In all of his work, Paul's discipline was to paint with knowledge and understanding of the different tribes and people he was representing.
Source:
askART.com